About us
Roberto Sport was founded in 1947 in Turin and has gained an honorable position in the evolution of the automatic amusement sector over the years. That is due not only for being one of the premier manufacturers of table soccer around the world, but also for its continuous contribution to the technological and promotional development. In fact the Roberto Sport today has established outstanding "Made in Italy" products and has been able to sustain its identity over the past 70 years. In order to adjust to the increasingly demanding and competitive market, Roberto Sport has expanded and has offered a wide range of soccer tables, either with or without the coin mechanism, along with billiard, tennis and hockey tables.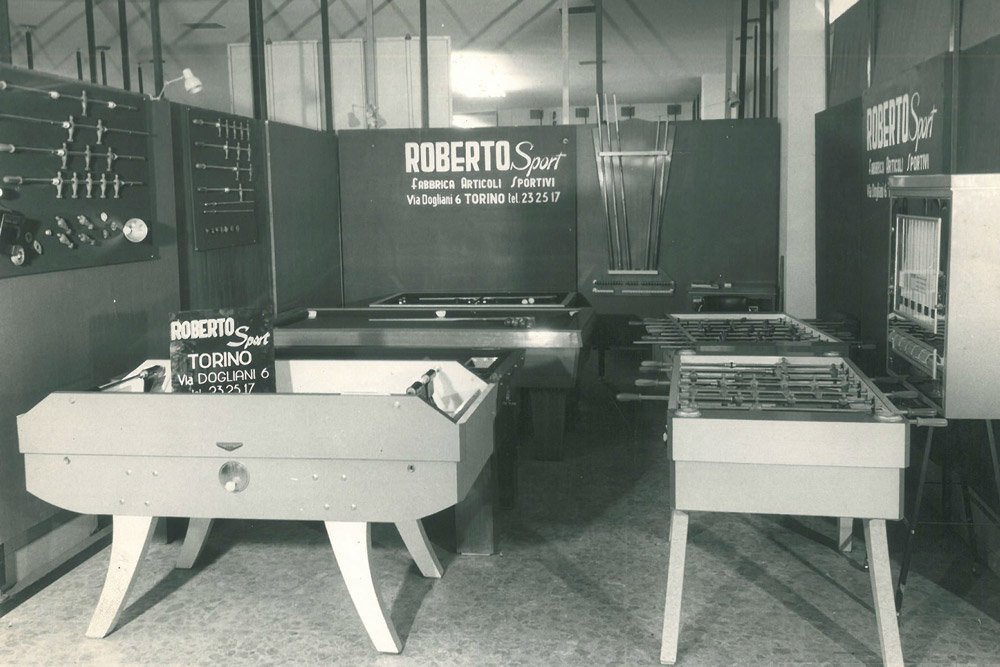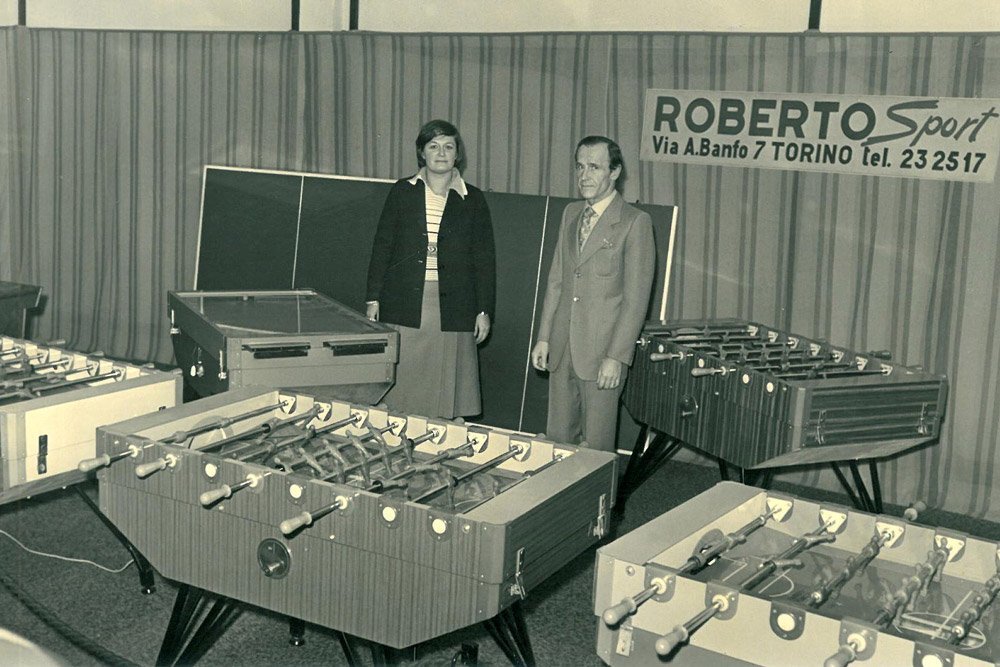 "Made in Italy" table soccer
To control all production procedures and to ensure a competitive quality, the company has put a lot of efforts and investment in its manufacturing departments.
Production is almost entirely performed within the Lessolo plant by using only the selected and controlled local materials that allow the realization of a "100% Made in Italy" quality product.
The procedure starts when the laminate is glued on raw wood and then processed with modern numerical control pantographs.
The hardened and chromed steel rods are treated and molded internally.
Two injection and molding printing press machines allow the internal production of most of the plastic components such as bushings, handles, doors, lev levelers, etc.
An equipped metal carpentry handles the production of all the iron and metal parts.